Why Buy a Trampoline?
Trampolines for sale are everywhere, but have you ever considered this piece of play equipment? Backyard trampolines offer many benefits, including:
Trampolines make fitness fun for everyone. It doesn't feel like exercise and working out when you're bouncing outside in the fresh air. If you have trouble sticking to a fitness routine or getting your kids to be more active, the fun and thrill of trampolines can make it easy to get the exercise doctors recommend. In fact, the hours you spend getting fit fly by as you bounce!
You get plenty of workout in one system. You don't need complicated fitness equipment or a gym with many pieces. A trampoline helps you to work your whole body with minimal impact and little stress on your joints. Rebounding helps with core strength, balance, cardiovascular fitness, coordination and more. You can even buy accessories such as balls, basketball goals, fitness bags and other items so you can work different parts of the body while having tons of fun.
You get a safe workout. Today's outdoor trampolines with netting and pinch-less technology reduce the risk of injury and allow you to get fit with less risk.
Trampolines can help make you a better athlete. If you're already someone who likes sports, trampolines can help you exercise and train. If you love skateboarding or snowboarding, a bounce board can help you train in the offseason and practice trick jumps in a safe environment. If you love basketball, you can train on a trampoline to improve your jumps and slam-dunks.
Types of Backyard Trampolines
Superior Play can help you find the right bounce fun by offering a range of kids' trampolines for sale, including:
AlleyOOP®: For more than 20 years, the AlleyOOP Sports line has been seen as one of the safest options, with the Triple-Fail-Safe™ backup system for the enclosure. Created by JumpSport, these products were designed by parents concerned about play safety.
JumpSport®: Mark and Valerie Publicover founded JumpSport because they wanted their kids to have more fun and enjoy greater safety when jumping on trampolines. JumpSport trampolines are famous for having innovative Staged Bounce™ technology, which allows 50% of springs to engage at once and allows the second half of the springs to engage a fraction of a second later. This setup makes the trampoline surface more forgiving and even lets multiple people use the same surface at once.
Springfree®: As their name suggests, Springfree trampolines have no springs at all, which means fewer injuries caused by fingers and toes coming into contact with springs during bounces.
Outdoor Trampoline Accessories
Superior Play knows buying your trampoline is only the first step. Accessories can make your new play and exercise equipment safer and more fun. We offer:
Nets: Nets and enclosures help prevent falls and keep everyone having fun.
Ladders: With ladders, it's easier for even younger kids to climb onto a trampoline and enjoy some bouncing fun.
Trampoline balls: These colorful balls come with handles that users can hold onto as they play, allowing for lots of lift and bounce.
Pads: Pads protect any metal areas on the trampoline and help reduce the risk of impact injuries.
Trampoline hoops: Want to add some air to your basketball game? Basketball and bounce are natural allies, and with a simple-to-install hoop, you can bounce and play ball, putting in slam dunks left and right.
Tents: Pssst. It's a little-known secret, but trampolines make the best forts and spots for hideouts. Set up a trampoline tent, and your bouncing surface will become the perfect spot for reading, trading secrets and setting up sleeping bags.
Trampoline Shapes
Choosing the right shape is not just about how trampolines make your yard look. Shapes affect performance. Here's how:
Round: The classic shape is perfect for recreational bouncing and families with small children. You need a little more space with a round trampoline, but kids also can't bounce quite as high, which tends to make parents breathe a little easier.
Rectangular: For a pro experience, rectangular trampolines offer more rebound space, even with multiple users. They'll allow you to bounce higher compared to a round trampoline. They also take up less space than a round style.
Square: If you have obstacles in your yard, remember that a square trampoline can fit into tight or awkward spaces. Square options also offer less height than rectangular styles, so they're the right choice for families with small children.
Oval: Oval trampolines offer more bounce space, making them the style of choice for families with siblings. They have a larger surface area compared to round styles, and they have more bounce than a round trampoline too.
What to Look for in a Trampoline Shop
When you're looking for trampolines, you want to ensure you buy from the right provider. When considering where you buy your trampoline, look for:
Selection. Not every trampoline is right for every use. Look for companies offering a wide selection of trampolines and accessories that help you make the most of your investment. When you can choose between traditional and spring-free designs as well as different shapes and sizes, you are better able to find the right solutions for your space and needs.
Quality. Cheaply-made trampolines can be dangerous because they can tear and may not have the safety standards or durability to last with heavy play. Always look for stores and companies curating recognized trampolines known for high standards of safety. For example, Superior Play Systems® lets you choose from AlleyOOP, Springfree, JumpSport, Vuly and other internationally-recognized brands known for service, warranties and high quality and safety.
Service. Look for professionals who can help you set up and install your trampoline safely since this will determine how safe the system is. In addition, look for a company offering support every step of the way. When you have questions or concerns about terrain, warranties or incorporating a trampoline with other play equipment, who can you call? When you work with Superior Play Systems®, you always have an experienced and responsive team who can help. Our superlative service sets us apart and ensures you get the most from your investment.
Honest advice. Is a springless rectangle trampoline right for you, or do you need a spring-based system? If you have uneven terrain in your yard, what is the best system? What safety features do you need? Quality companies such as Superior Play Systems® have experienced reps who can offer trustworthy advice to ensure you get the trampoline best suited for your needs.
Value. A quality trampoline is an investment, so look for a company offering fair prices but also quality equipment that meets or exceeds all safety standards. With more than twenty years in advocating for safe play, Superior Play Systems® is committed to bringing families safe play areas at fair prices.
Trampolines: Fun and Safety
A trampoline is a smart investment in your health and the well-being of your family. Trampolines provide a full-body workout that helps you work on balance and coordination, as well as cardio and core strength.
At the same time, trampolines are gentler on your joints and body than many types of exercise, making them ideal for exercise beginners and anyone looking for a low-impact workout. Highly customizable, you can also adapt them for more or less challenging workouts. You can jump and rebound as high as you like and even add accessories to mix it up.
A trampoline in your yard is also inclusive, as your friends and family of all ages can use it. Use it for a workout, a quiet spot to read or convert it into a camping or clubhouse spot for kids. With trampolines, the possibilities are only limited by your imagination.
Choosing the Best Trampoline for Your Needs
To find the right trampoline fit, consider:
Safety features. Look for trampolines with sturdy enclosures, such as AlleyOOP trampolines, which have the Triple-Fail-Safe™ backup system. Springfree trampolines have no springs, which can be safer for smaller kids.
Ideas for use. Will you want to use the trampoline as a treehouse for your kids or for basketball? Each trampoline brand has different accessories for you to try.
Size. Think about how much space you have for your trampoline. A smaller square trampoline has a smaller footprint for limited spaces. A larger round trampoline may offer more bounce space if you have the room.
Intensity. If you have multiple users, consider JumpSport trampolines. They feature technology that allows half the springs to engage at one time, with the rest engaging a second later. This helps keep multiple users safer.
Where to Buy Trampolines in PA, NJ, GA and NC?
If you're looking for trampolines for sale in Georgia, North Carolina, New Jersey or Pennsylvania, Superior Play Systems® offers in-store and online shopping as well as quality products.
Shop at One of Our Locations
Our in-store shopping experience lets you try before you buy and visit our showrooms to talk to our expert teams. You can ask questions, compare models and get advice on the right choice for your needs. You can find your local showroom online. We have multiple locations to serve you, including:
Pennsylvania: Furlong and Norristown
Georgia: Alpharetta and Norcross
New Jersey: Berlin and Hillsborough Township
Buy Products Online
You can also visit our website, where you can:
Shop at any time from the comfort of your home or office.
Get detailed specs, photos, videos, reviews and all the information you need.
Use the chat feature for more support.
Compare our full range of outdoor and indoor trampolines on one page.
Check out the latest exclusive specials and sales.
Why Buy a Trampoline From Superior Play Systems®?
At Superior Play Systems®, we understand you have many options when it comes to choosing a kids' trampoline. It's why we work so hard to offer exceptional advantages. When you shop with us, you can enjoy:
The best brands in the trampoline industry. Our professionals have done all the research to ensure you're buying high-quality and safe products and components. If it's on our site, we stand behind it.
Shopping with the most trusted name in play. Superior Play Systems® has more than two decades of experience in the industry, making us one of the most respected names in quality, creative and enriching play. We are proud to offer the best warranties in the industry and the largest selection. We're so confident that we encourage our customers to shop around and then see us to appreciate why we're the top name in the industry.
The most innovative products available. We look for the most creative and newest play systems and trampolines.
Our exceptional customer service. Our team is honest and knowledgeable about the industry. When you need answers, you get prompt and friendly help.
Professional installation. Our delivery and professional installation services ensure the safety of your trampolines and help you avoid spending hours or days trying to assemble your purchase.
The option to try before you buy. Our showrooms let you test indoor trampolines before you purchase them.
Comprehensive Shipping, Delivery and Installation Options
The right trampoline installation ensures all components are working correctly, and the ground is even and secure under the trampoline. Wouldn't you feel better leaving it to the experts when your family's safety is on the line? Superior Play Systems® has you covered.
Our safety-first installation process starts when you place your order. Within three days of your order, our Customer Care team will call you. We will review your needs to ensure we can install your trampoline correctly, arrange a convenient time for you and confirm the date and time ahead of your installation date.
Once our professional installers arrive, we take care of all the details. All you need to do is sit back while we create an amazing play space for the whole family. Buy the perfect trampoline today or contact us for more information.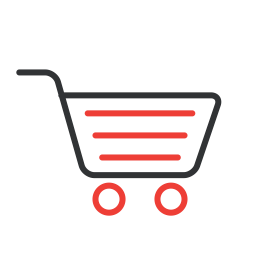 0
Your cart is empty.